Haiti Earthquake
---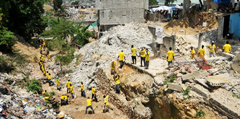 On January 12th, 2010 a magnitude 7.1 earthquake devastated Haiti. In 35 seconds it created one of the largest humanitarian disasters this century.
Over 230,000 people died and more than 300,000 people were injured.
There are over 1 million people left homeless.
Haiti Facts
---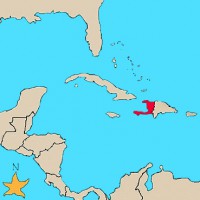 Population:
9.2 Million
Standard of living:
80% of the population live below the poverty line and the earthquake in January has deepened this crisis.
Most Haitians live on less than $2 a day.
Literacy rate:
53% (well below the 90% average literacy rate for Latin America and other Caribbean countries).
Education:
Less than 65% of primary age children are enrolled in school. Only 30% of these children continue to high school.